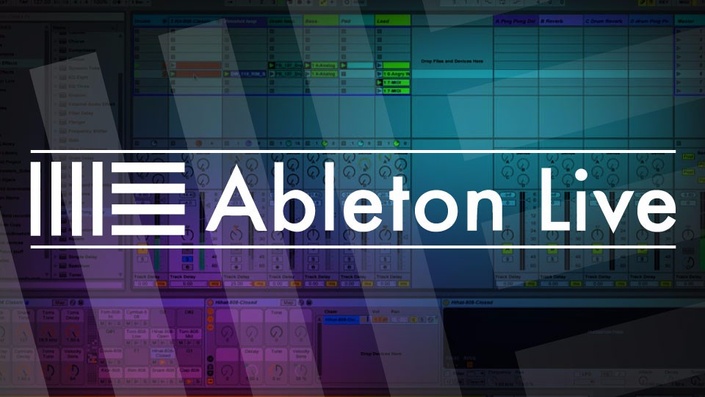 Ableton Live
In this set of DJ lessons you'll get to leverage the power of Ableton Live for music production and you'll find out how to DJ with the versatile application.
Course Overview
No matter how long you've been in the game, every DJ needs to have up-to-date knowledge on the latest technology. At DJ Courses Online, we understand that every DJ needs to know their craft inside and out. As part of that, we've noticed Ableton Live playing an important role for both new and experienced DJs. Whether you have been using Ableton Live for years and want to understand the latest updates, or even if you've never used the program before, our Ableton Live tutorial will give you detailed, working knowledge of everything you need to know.
Key Ableton Live Lessons Course Topic Include:
Music production fundamentals
In today's digital age, every DJ should have a working knowledge of how to personally produce and edit music through the latest programs. Ableton Live has been designed to function as both a music production suite and a live performance application, so it's the best of both worlds. Through our online Ableton Live tutorial videos, you too can understand how to skillfully use the program in both settings.
How to create your own beats with the program
Our Ableton Live tutorial will help you better understand complexities within the program, including how to create beats within the software. Every DJ should have strong working knowledge of how to create their own beats and replicate classic sounds for both studio and live music production. our courses will help you be ready for any setting you work in.
How to use Ableton Live's exclusive features to produce unique sounds
Every DJ should be able to create his or her own unique and signature sounds. Whether you are just starting out in the field or a veteran looking to conquer Ableton, our Ableton Live lessons will help you use the program to your advantage. Through understanding both the program's basics and its in-depth techniques, you can start producing your signature sounds as soon as possible.
How to use Ableton Live for live DJ performances
Because Ableton Live is such a versatile program, DJs frequently use it for live performances. Investing in this software means you should be able to use every aspect. As such, our online tutorials will give you a deep understanding of the program so you can confidently mix and create new sounds live, including improvising on the fly.
Learn the Latest in our Ableton Live tutorial
The best DJ software companies are constantly updating and improving their programs. As new DJ software hits the market, we are there to review programs and educate DJs everywhere on the latest developments. Also, with a huge catalogue of tutorial videos that cater to varying levels of expertise, we will be able to match you up with the education that is right for you. Once you arrive at the more complex techniques, we will make sure that every viewer will be able to understand and follow along.