Course Overview
When you want to become good at your craft it's important to have the fundamentals on lock. A solid foundation is your best starting point. This course will cover everything you need to know to become a good DJ. You'll learn how to count music, how to beat match by ear and we'll even cover basic scratch techniques. Your instructor, DJ TLM, is a DJ/Turntablist and producer with 25 years of DJ experience. After completing this course, you'll understand exactly what it takes to become a good DJ.
Topics covered in this course include:
• Learning how to count music and understanding the meaning of beats, bars and phrases
• How to beat match
• Sync
• Timing (the structure of songs)
• The importance of your song selection
• Understanding the most important functions on DJ equipment
• Using the EQ
• Using effects
• Scratching 101: the baby scratch
• Scratching 101: drops
• Scratching 101: the fader
• Scratching 101: transformer scratch
• Recording your mixes
• Branding: promoting yourself as a DJ
Your Instructor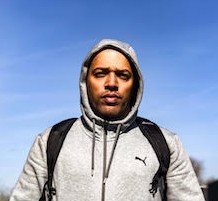 Amsterdam born DJ and producer DJ TLM has been rocking crowds in clubs, festivals and corporate events for over 25 years. The open format DJ is best known for his ability to incorporate turntablism into his club sets.
He's also the tour DJ for Dutch platinum selling Hip Hop artist Brainpower. They have done over 3,500 live shows in the last 19 years and still perform regularly.
On the international side, DJ TLM is "sharing the knowledge" through his educational channel djTLMtv and currently has a global following of 110,000+ subscribers.